Strong Foundations Through Holistic Learning
The starting point of all growth in life is connection. From the moment a child is born, the connection to family and community is key to their development. These relationships form a base for the child to build upon as they grow.
Our classroom community creates a sense of warmth and family. Because every parent who chooses Tamim is family, we aim to be there for all of our family's needs inside and outside of school.
We believe that every single child is born to make a unique contribution to the world. As educators, we owe it to the world to ensure our students realize their great potential.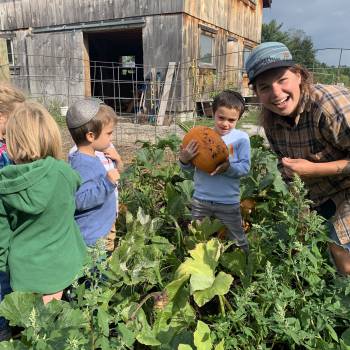 School Day : 9:00 a.m – 4:00 p.m
Extended Day Options: 8:00 a.m – 5:00 p.m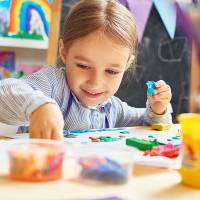 We believe in encouraging the artist in every child by giving them the ability to express themselves through art. Our program is created to foster a child's natural creativity while introducing the basic elements of art, design and theory. Children will practice various techniques such as painting, sculpture, mixed media and collage. They will learn about color, form, line, shape, space, texture and value.
Our STEM curriculum uses hands-on, real-life situations to help children learn to navigate and problem solve in the world around them. By introducing children to Science, Technology, Engineering and Mathematical Concepts, we will spark their curiosity and advance their understanding of the world.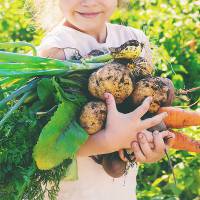 Our farm program focuses on inspiring a deep connection to the land and animals. By engaging children in farm activities we build their confidence, independence, joy, and appreciation of the seasons. Activities include supervised farm work, gardening and creative projects. This program takes place weekly, weather permitting, at the New Village Farm in Shelburne.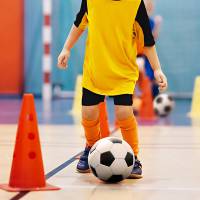 The sports program develops self esteem, teamwork, leadership skills and physical fitness. Activities include play, team sports, movement and coordination. Sports will be safe, accessible, fun, and healthy for all children. The program will take place at the local YMCA on a weekly basis.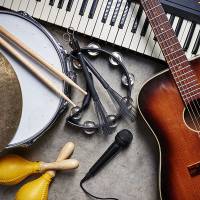 The program encompasses all aspects of a child's early musical development. We focus on voice, instruments, and movement. We aim to expose our students to a variety of musical mediums, creating space for them to explore their relationship with music.
The Tamim meal program will help children develop healthy dietary habits. Our diverse menus introduce students to nutritional elements, new foods and traditional Jewish dishes. Children will have the opportunity to be involved in the meal process – including gardening, cooking and meal planning.